Naomi Campbell said this week that she is 'f**king furious' as she recalls racism in her career: 'It's rude. It's wrong.' The 50-year-old model who is one of the most famous black women in the world thanks recalled the obstacles that she as a black woman had to overcome in her modelling career.
We got together with the editor of Canadian Vogue, who wanted us to point out that they were a person of colour and we both looked at the fashion world to see if it was racist. According the Canadian Vogue which is a leading fashion, lifestyle, and celebrity magazine the fashion world is not racist.
In 2016 a survey was conducted to see if the fashion world was racist, the results were very interesting and showed there needed to be a huge improvement to make it more diverse.
The survey found that 78% of models in fashion adverts and on the cat walk were white, while 22% were black, Asian or Hispanic. Roll on to 2020, and the world of fashion has improved. 40% of models on TV and on the cat walk were models of colour, which shows a huge improvement, but lets be honest, there is still a long way to go.
One of the most famous black models is Naomi Campbell, who is an incredible 50 years young. But who are the up and coming black models that are taking the fashion world by storm.
15 black models who are putting their mark on the fashion world are:
Winnie Harlow
Lineisy Montero
Jourdan Dunn
Duckie Thot
Broderick Hunter
Diandra Forrest
Slick Woods
Adonis Bosso
Adut Akech Bior
Jillian Mercado
Staniel Ferreira
Precious Lee
Corey Baptiste
Maria Borges
Valentine Rontez
I sat down with the editor of Canadian Vogue to see what they really thought about the Fashion world and to see if the fashion world was racist, this is what they had to say.
Do you believe the fashion world is intentionally racist?
No, I don't. It's one of the few industries that is not. Think, Naomi Camblle, Tyra Banks, and Tyson Beckford
Has the fashion world failed black fashion designers?
I don't believe it has. The Fashion industry is an industry that doesn't see colour, sexual orientation, or creed. Gay men, for example are more prominent in the fashion industry than any other.
Less than 4% of the 500 members of the invite-only Council of Fashion Designers of America (CFDA), fashion's most influential trade organization, are black. Do you believe with the new Black Lives Matter campaign this could now start to change?
Let's not take away from what the Black Lives Matter campaign is asking for. They are demanding not to be murdered on the streets. They are asking to reform the police and in the just criminal justice system.
In recent years 10% of designers at New York Fashion Week have been black, while there are some amazing black fashion designers out there, what is going on and can we expect to see a change?
African Americans Designers are amazing, if more African American people get their fashion labels from African American Designers, then in my opinion you'll see more African American designers being represented. The Arts industry doesn't see colour.
Do you think the fashion industry has a long way to go on racial justice and equality?
No, if you are fashionable or a trend setter you will make it in the Fashion world.
A survey in 2016 found that 78% of models in fashion adverts are white, in 2020, that figure has not really changed, why do you think that is?
African Americans represent 16% of the American population so that number will change accordingly.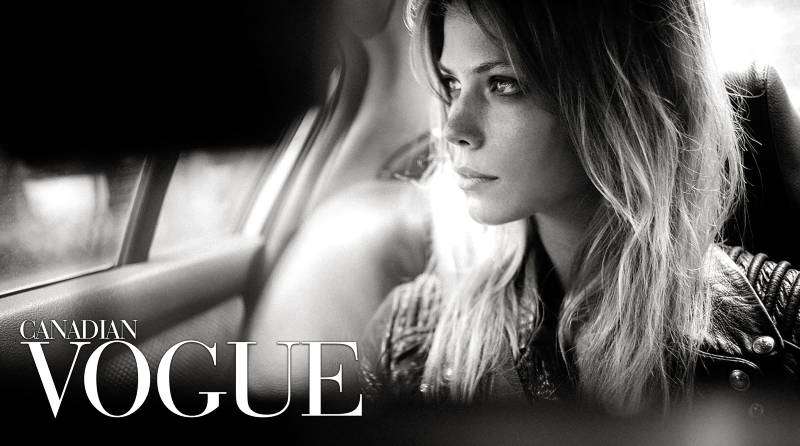 Naomi Campbell wrote in her book about how racism affected her career in the early days. She said that because of the colour of her skin she was not getting booked for certain shows, is that still happening?
I agree with her statement. They key words are early days. Her career started in the early 80's things have changed since then.
Black models very rarely feature in magazines, and rarely feature on the front cover, what is Canadian Vogue going to do to tackle this?
Black models are as beautiful as any other. We don't see colour in Canadian vogue and YES you will defiantly see Black Models on our covers, and in our articles.
So, can we expect to see more black models and black celebrities featured in Canadian Vogue?
Absolutely, you can quote me on that.
To read Canadian Vogue, please visit https://canadianvogue.com