The editor of Canadian Vogue, which is focused on fashion and broadly related topics have given an interview to talk about Prince Harry and Meghan Markle leaving the UK and moving to Canada.
When Prince Harry and Meghan Markle announced they were leaving their royal duties and leaving the UK to move to Canada, the world were shocked. The British public could not believe that Prince Harry, was leaving them during their hour of need with the Brexit crisis.
Prince Harry and Meghan Markle have come under fire for not returning to the UK during the coronavirus, while others have complained about the taxpayer having to foot the bill for their security. When the royal couple moved to Canada, not everyone was happy it, so we decided to speak to the editor of the online magazine Canadian Vogue, to find out what they thought about Prince Harry move from the UK to Canada.
The editor of the online magazine that helps to build a rewarding lifestyle like wellness, exotic travel, and diverse cultural expression and adventure said they were not shocked that Prince Harry left his royal duties behind.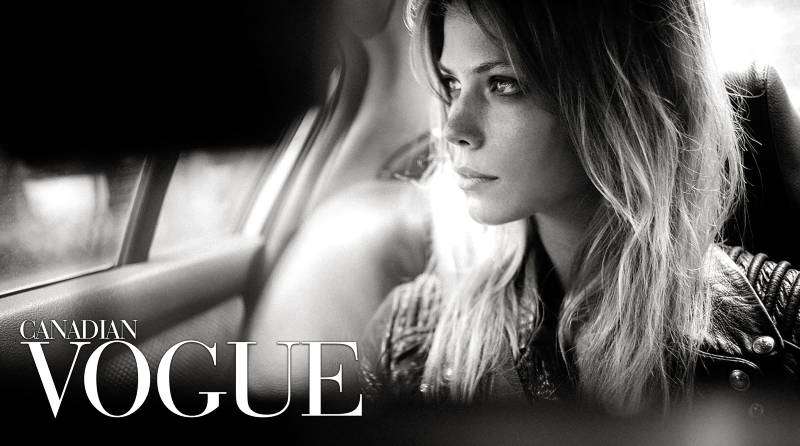 What were Canadian Vogue editorial team initial thoughts when they heard that Prince Harry and Meghan Markle were leaving the UK to live in Canada?
Thrilled! we feel the pain of prince Harry. Especially when he had to leave his army brothers in Afghanistan after a reporter leaked his whereabouts. His relationship with less than worthy reporters goes all the way back to the death of his mother. So, when they started attacking his beautiful wife for being half black (that in my opinion was the straw that broke the camel's back) in short; we love him and his wife.
Was it a shock when the couple dropped their royal duties?
Being a military man myself, I can relate to what he felt so no it wasn't a shock for me, I would have done the same. Saying that, I still believe that he will resume his duties at some point in time. He's the people's prince, like Diana was.
Why do you think Prince Harry chosen Canada to move to?
Canada is part of the commonwealth. We salute her majesty Queen Elizabeth as our own queen. Meghan lived in Toronto, so Canada was the perfect choice for them both to raise a family in enmity.
Prince Harry and Meghan was living on Vancouver Island in Canada, they made a big thing about living there, why do you think they chosen that particular place as their home?
If you want to see nature at its best (orcas, bald eagles, black bears, cougars, and wolves) the pacific northwest especially Vancouver Island is the place to be. If anyone wants to be left alone, that's the place where you should go.
The Globe and Mail, published a scathing opinion piece arguing that Prince Harry and Meghan Markle were not welcome to stay permanently in Canada, did you read the article and what did you think?
Yes, the global mail is a tabloid and not a serious publication. They sell headlines. I doubt anyone with half a brain would ever take anything they report seriously. 
Why do you think Prince Harry and Meghan left Canada?
They go back and forth to Los Angeles because that's where Meghan makes the majority of her income.
If Meghan and Prince Harry stayed in Canada, do you think it would have provided global exposure for the Canadian fashion industry?
Fashion is not something they both don't care about. Which makes them in my opinion very fashionable.
If Canadian Vogue Was launched before Harry and Meghan left Canada, what do you think your front-page headline would be?
Leave Them Alone!
What Canadian fashion designer would you like to see design Meghan Markle summer wardrobe?
She is her own fashion designer. Fashion is an art, you either have it or you don't, and she has it! People like her create fashion trends and will never be boxed into what other designers see fit. 
Why are big profile names like Meghan Markle so important to the fashion industry?
Because she's a trend setter. We learn from her. She can put on a pair of old jeans with a designer top and look amazing; breaking every known fashion rule! A combination of which no designer on earth would have thought about.
To read Canadian Vogue, please visit https://canadianvogue.com